| | | | | |
| --- | --- | --- | --- | --- |
| [ | mood | | | contemplative | ] |
The Avenger
March 19, 1960
Written by: Clair Huffaker
Directed by: Christian Nyby
Guest stars: Vic Morrow (Lassiter), Jean Allison (Sally Byrnes)
False witnesses and strong finishers in "The Avenger"
By Megan
~Winter
When this episode opens we automatically know everything is going to be fine. How else could there be over 300 more episodes to come if Ben and Adam die? But the road to understanding this episode is long and we pay attention, yes everything is going to turn out good, but how do the events take a turn? The circumstances leading to the happy ending of "The Avenger" can speak volumes to one willing to listen.
This episode demonstrates the consequences of being a false witness and the guilt that goes along with it. The courage to finish what you start and hold out to the bitter end, no matter who you are standing against or what the odds are.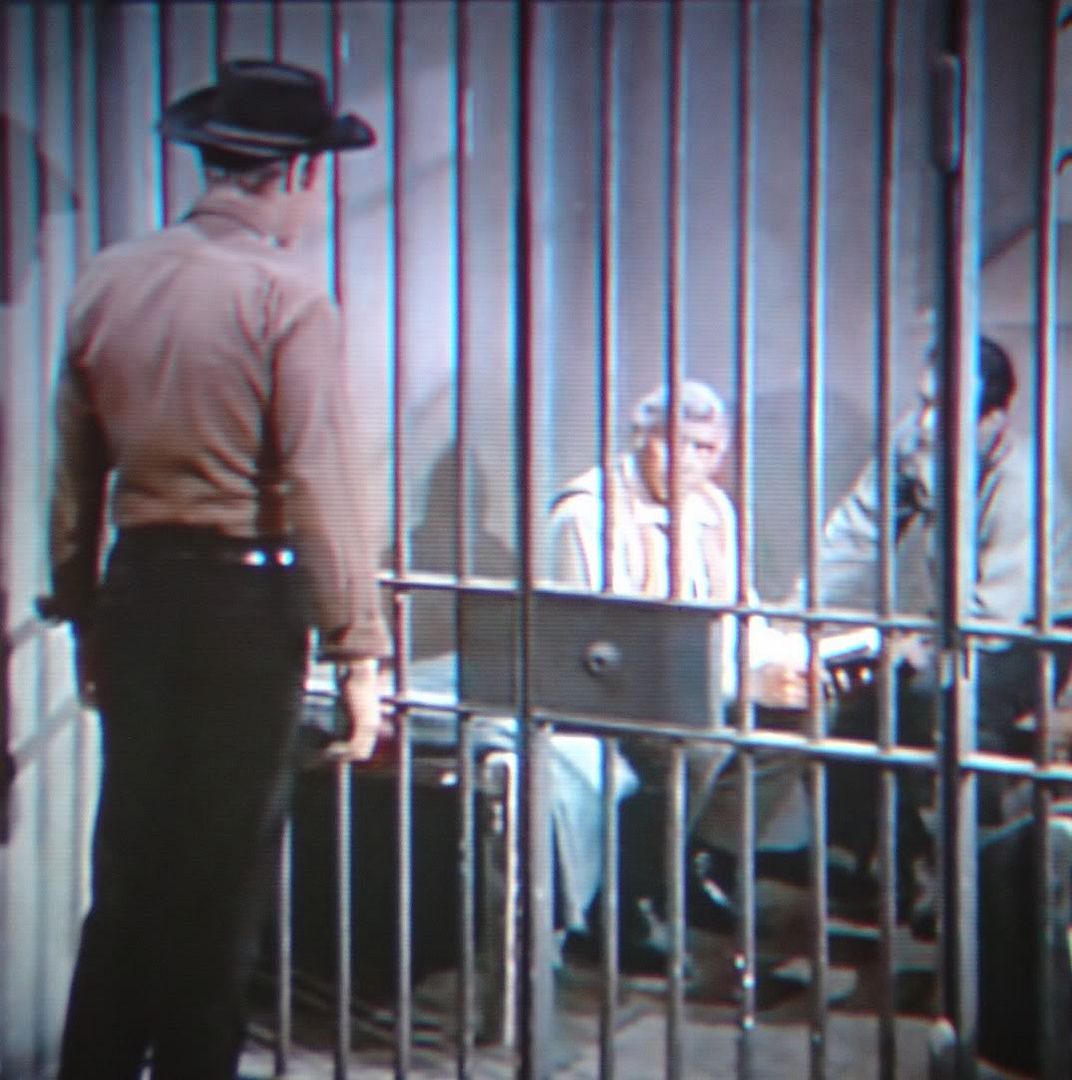 *The Cartwright's good reputation earns them true loyalty even from a stranger. The man we meet, and he's known as Lasiter because of the town he came from, comes looking for the man who hanged his father. He assumes that it must be Ben Cartwright after asking some questions around town. But when he visits Ben and Adam in jail and witnesses their peacful appraoch to the possibility of death, he comes to realize that men with such integrity could not be guilty of murder.
Proverbs 22:1 "Choose a good reputation over great riches, for being held in high esteem is better than having silver or gold."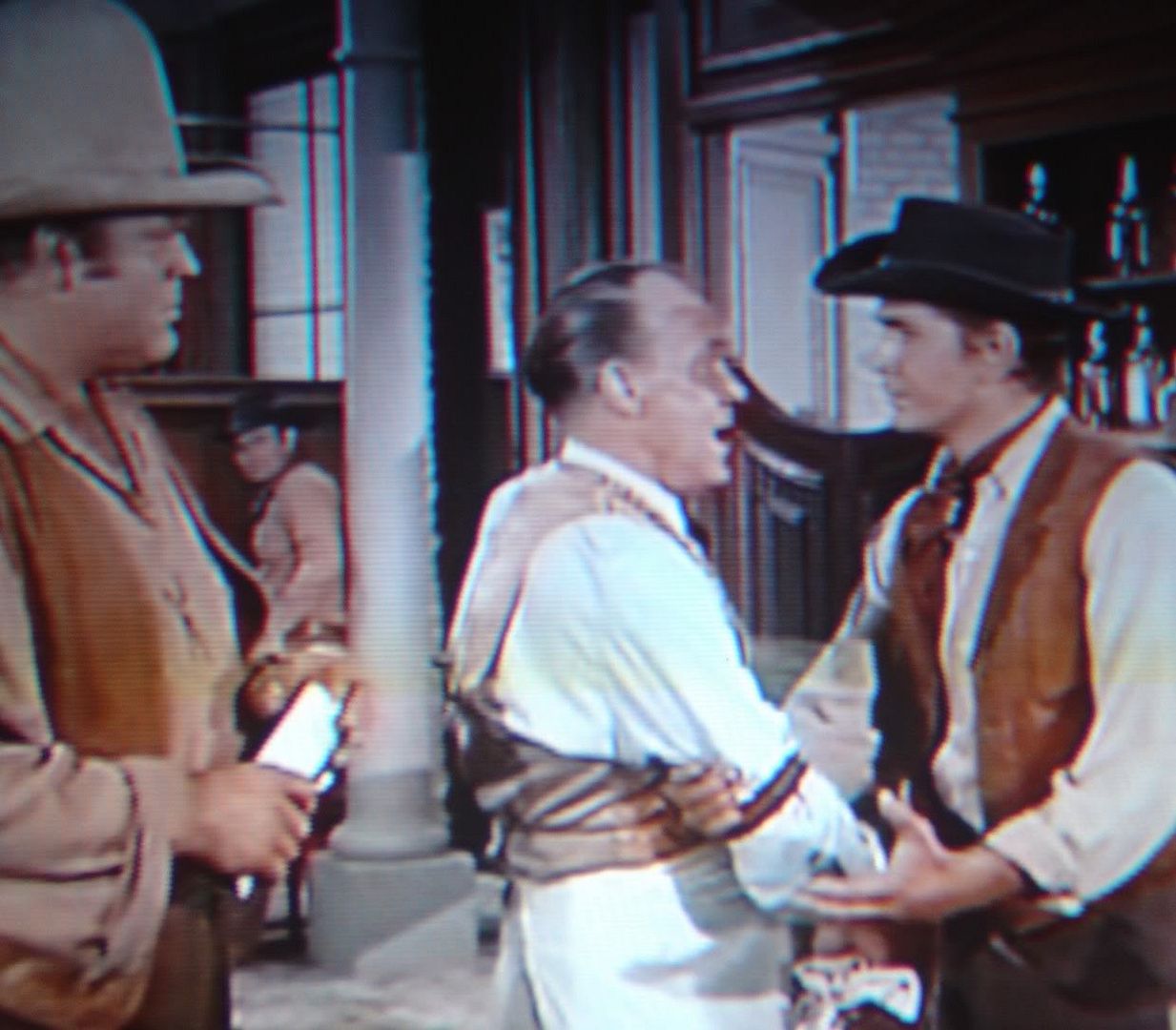 As the time of the hanging draws near, Hoss and Little Joe begin to find out who their real friends are. Person after person refuses to sign the petition to release Ben and Adam. Lasiter however, as soon as he left the jail, decided on his stand on the matter.
"You a friend of the Cartwrights?" A man asked him in the saloon.
"Yeah" Lasiter answered uninterestedly.
"Long standin'?" The man askes, looking for trouble.
"Ten or fifteen minutes." Lasiter answeres truthfully, knowing full well who he is talking to, a man against the Cartwrights.
Proverbs 17:17 "A friend is always loyal, and a brother is born to help in time of need."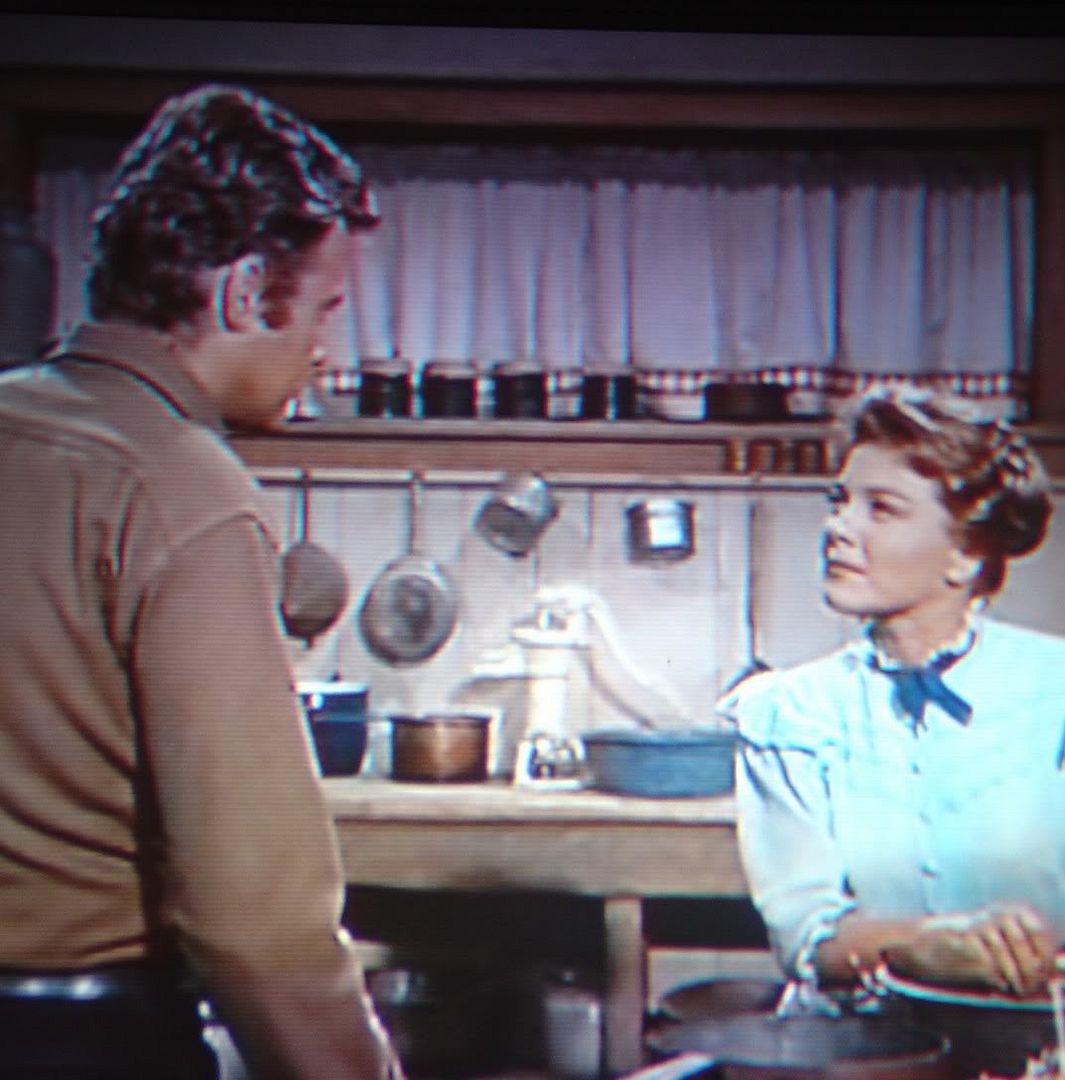 It was Sally's father who was murdered. And Ben and Adam who she accuses of that murder. With the only other witness gone, she is now the only person who could stand in the way of the noose. She chooses to step aside. Lasiter visits her and slowly but surely plants the seed of doubt in her mind. He calmly talks to her and does not sharply condemn her as Little Joe has done before, accusing her of lying. As true as it is, she does not react to being yelled at but the shrewd tactics of the stranger work on her mind. Lasiter demonstraits perfectly Mathew 10:16 "Behold, I send you as sheep amoung wolves.: Be ye therefore wise as serpents, and harmless as doves." With his soft rebukes but blunt honesty he persuades Sally to tell the truth.
Proverbs 14:25 "A truthful witness saves lives, but a false witness is a traitor."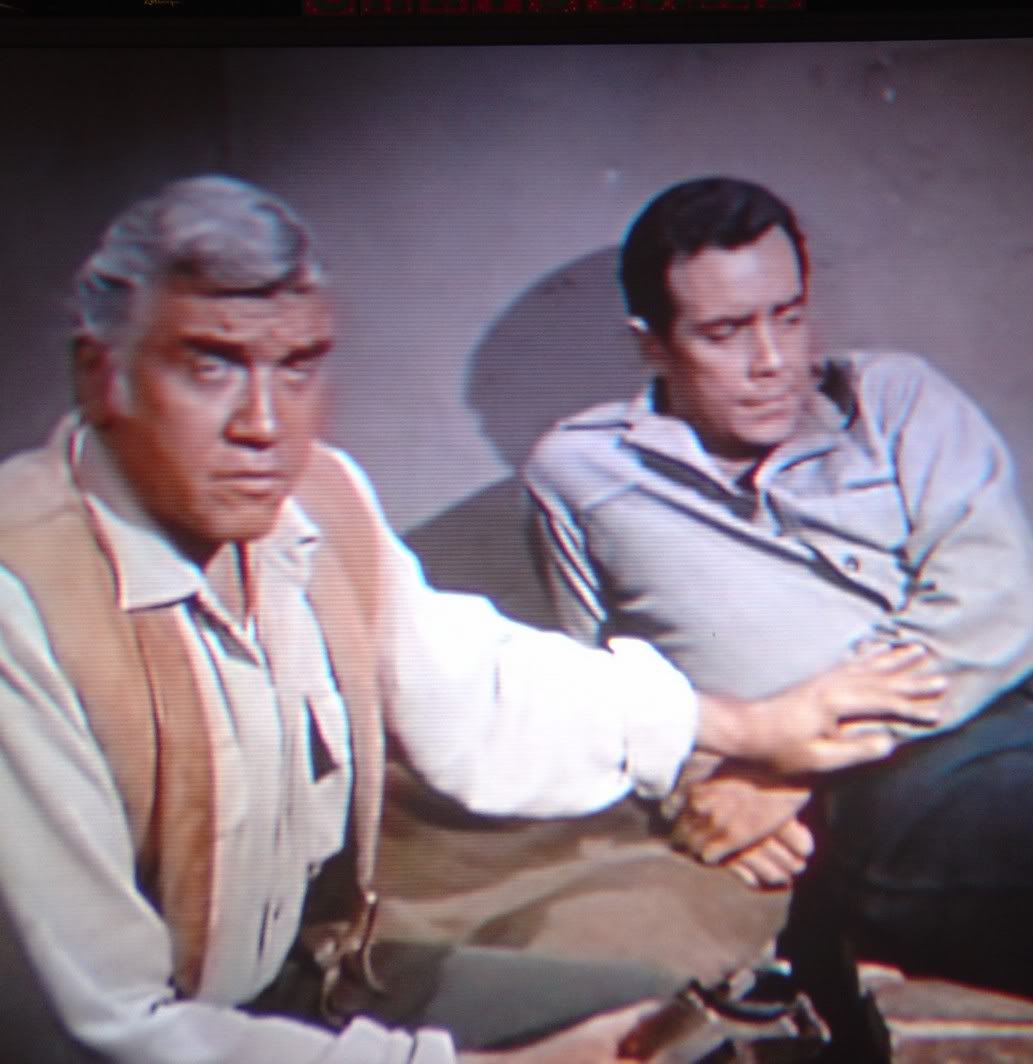 Ben Cartwright has always been a moral man and we see this often enough. When put in such a situation we see the basis of this morality, the basis of his faith. He is constantly reading his Bible and the evil men in town scorn him for it. "Think he's prayin' for one of them miricles?" One of the trouble makers says in the saloon.
Proverbs 15:29 "The Lord is far from the wicked but he hears the prayers of the righteous."
Proverbs 11:11 "Upright citizens bless a city and make it prosper, but the talk of the wicked tears it apart."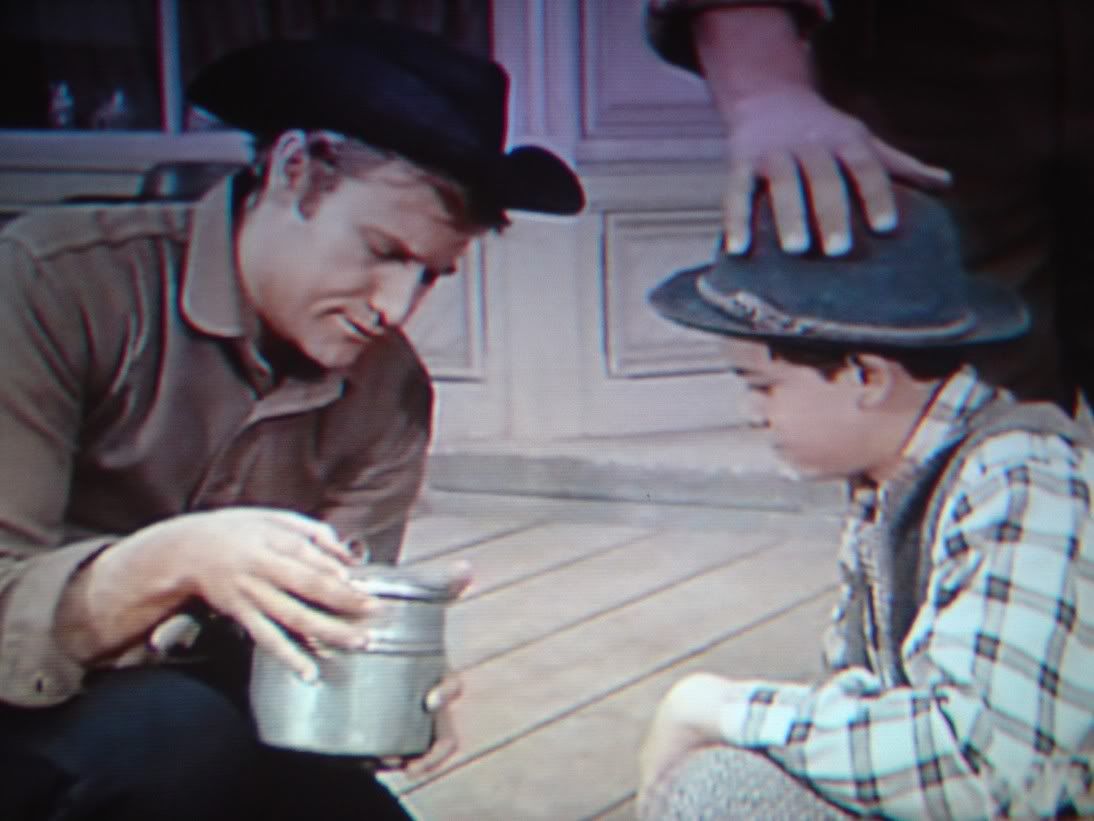 Poor Jimmy. The Sheriff was going to give him a quarter for delivering the Cartwright's last meal. But the boy didn't accept the job for the quarter, he wanted to do somthing good for the Cartwrights, he told Lasiter. When the rowdy men drop dirt and ashes in the bucket of stew, the boy is angered. Lasiter has the best advice for him: "You finish what you started." And Jimmy goes off again to fill the bucket.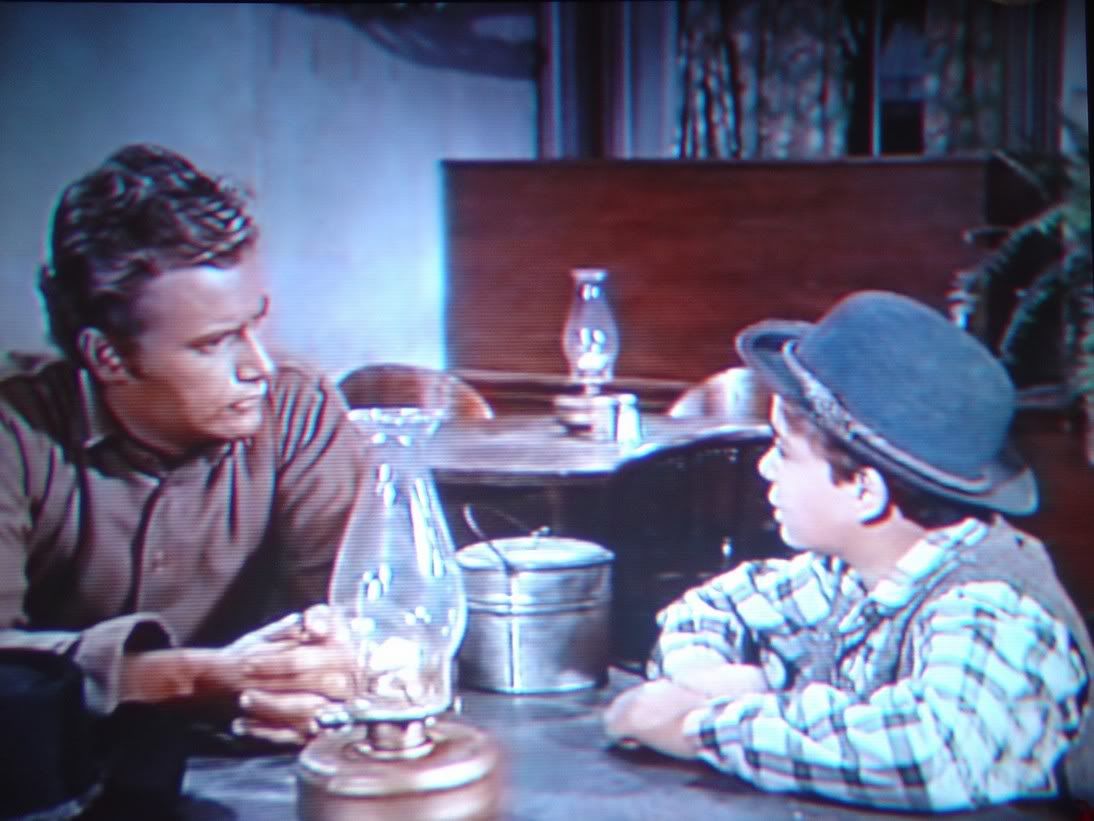 "I was too late they told me. They was tyin' up their hands so's to hang 'em." Jimmy says, coming dejected and discouraged in the door of Sally's resuraunt. But even with this loss, Lasiter won't let the boy's spirits be dampened. "Everything's gonna turn out alright." He tells the boy.
Deut 31:6 "Be strong and courageous! Do not be afraid of them! The Lord your God will go a head of you. He will neither fail you nor forsake you."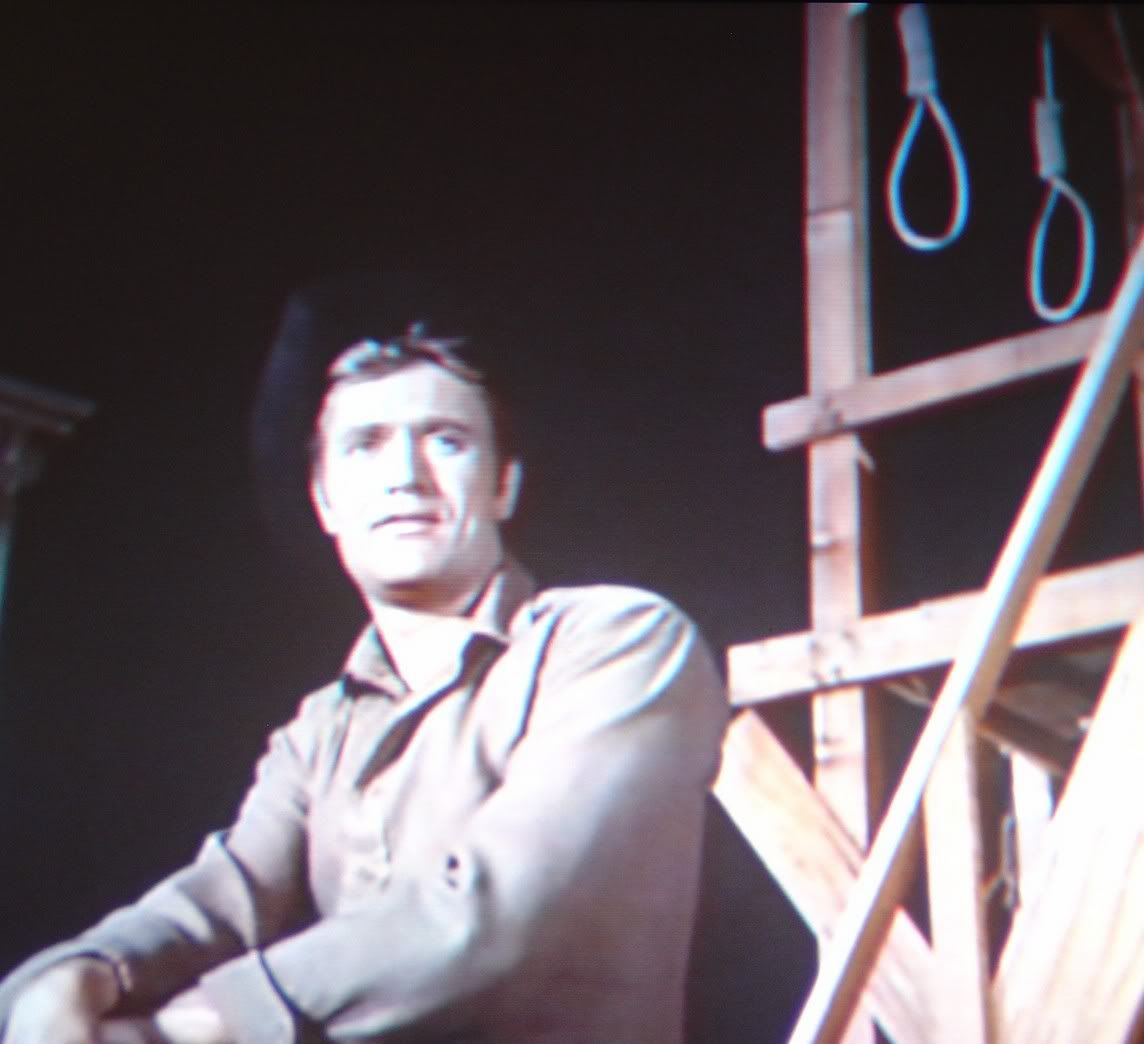 It's true that without Little Joe and Hoss things wouldn't have turned out so good but without the man we knew for a short time as Lasiter, things may have been dark indeed. The man he was looking for he found and it was the man that headed up the accusations against the Cartwrights. And then, humbly, he rode off into the darkness having finished his duty of vengance and having saved two other lives.
Other Scripture
Exodus 23:1 "Do not pass along false reports. Do not cooperate with evil people by telling lies on the witness stand. Do not join a crowd who plans to do evil. When you are on the witness stand, do not be swayed in your testimony by the opinion of the majority."
Deut 5:20 "Do not testify falsely against your neighbor."
Proverbs 22:8 "Those who plant seeds of injustice will harvest disaster, and their reign of terror will end."